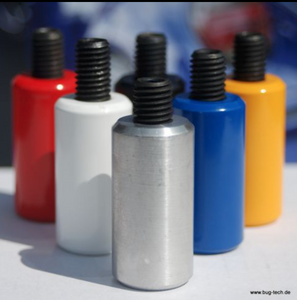 Enlarge your shifter to your needs. Standard lengths are available in 5, 10, 15 and 20 cm (2, 4, 6 and 12 inches) additionally you can get yours with an individual height.
If you would like a custom length extension or have any more questions please contact us using the contact form.
Please see our FAQ page for current production times.